Buy a lottery ticket in the Karl McManus Foundation Community Lottery for a chance to win and help us raise funds for the ongoing research.
Tickets are $2 each and the Karl McManus Foundation retain 100% of all proceeds which they generate through the sale of both paper and online tickets.
You win and the Foundation wins. This is a great chance to support Lyme Disease Research.
Murdoch University Tick Research raise new questions
The Australian Department of Health has been waiting for results from Murdoch University and the Karl McManus Foundation funded Sydney University research programs.
Murdoch University have just released their findings which raise more questions than they answer making the Sydney University Research even more significant.
The study identified novel candidate pathogens that warrant further scrutiny in the context of investigating so-called "Lyme-like disease" in Australia. Borrelia relapsing fever and "Candidatus Neoehrlichia" pathogens are being identified in new geographic regions throughout the world and their medical importance is well recognised. The aetiological agent of Australian "Lyme-like" illness has been a source of unresolved debate for many years and the discovery of these organisms in Australian I. holocyclus ticks may provide insights into this medical conundrum. Given the widespread presence of endosymbionts in arthropod vectors of disease, together with the fact that such symbionts may be resident in high numbers, our findings also highlight the potential for discovering important novel arthropodassociated bacteria that are in relatively low abundance.
The results raise new questions about tick-borne pathogens in I. holocyclus ticks.
Jun 27, 2015


Karl McManus Foundation (KMF) regards the RCPA's position statement on Lyme disease in Australia and the document 'RCPA's top ten targets aims to beat inappropriate pathology requesting' incongruous given that the findings of the Clinical advisory committee (2013-2014) into Lyme Disease concluded that "Further research is required to determine if Borrelia bacteria are present in Australian ticks".
Apr 12, 2015




ILADS Annual Lyme Disease Conference Friday - Saturday October 16 - 18 2015 Marriott Resort Harbor Beach FLORIDA

29/1-15 at 06.53
The Doctors Forum is under revision. Please send submissions to: webmaster@karlmcmanusfoundation.org.au  
... read more

AAA Lyme Disease Research
Accurate, Authoritative and Authentic Australian Lyme Disease Research is needed to identify the causative agents and present undisputable facts to the myriad of interested parties.
The Karl McManus Foundation is dedicated to supporting this research and seeks to enable the solution to this growing enigma.
Support this great challenge now - volunteer to help the Foundation in its mission and or Donate now
Confused by all the symptoms then take the
Dr Horowitz Questionnaire on line NOW
for instant analysis of your symptoms.
Tick Bite Prevention
may not be the solution if the
causative agents
of the
Lyme like Illness in Australia
is not properly identified.
While there may be an association of diseases that present like a Lyme Illness making diagnosis particularly difficult and treatment challenging.
Advocacy
Research is needed to identify the causative agents and present undisputable facts to the myriad of interested parties. As public awareness grows the various levels of Government and members of the medical profession are slow to respond to the possibility of Lyme Disease in Australia. While the research will show Borrelia Burgdorferi to be the culprit that is no reason to let the semantics of "Lyme Disease" delay the inevitable.  The Medical Association of Australia recognised experts have failed to resolve the suggestion of endemic Lyme Disease in Australia waiting for the Research Proves what species Australia really challenges Australia.
There remaing the question about diagnosis and treatment of Lyme Disease acquired overseas. those suffers still find it difficult, if not impossible to get adequate diagnosis or treatment.
None the less the few Doctors that can and do recognise and treat Lyme Like Illness are grossly under resourced and in heavy demand.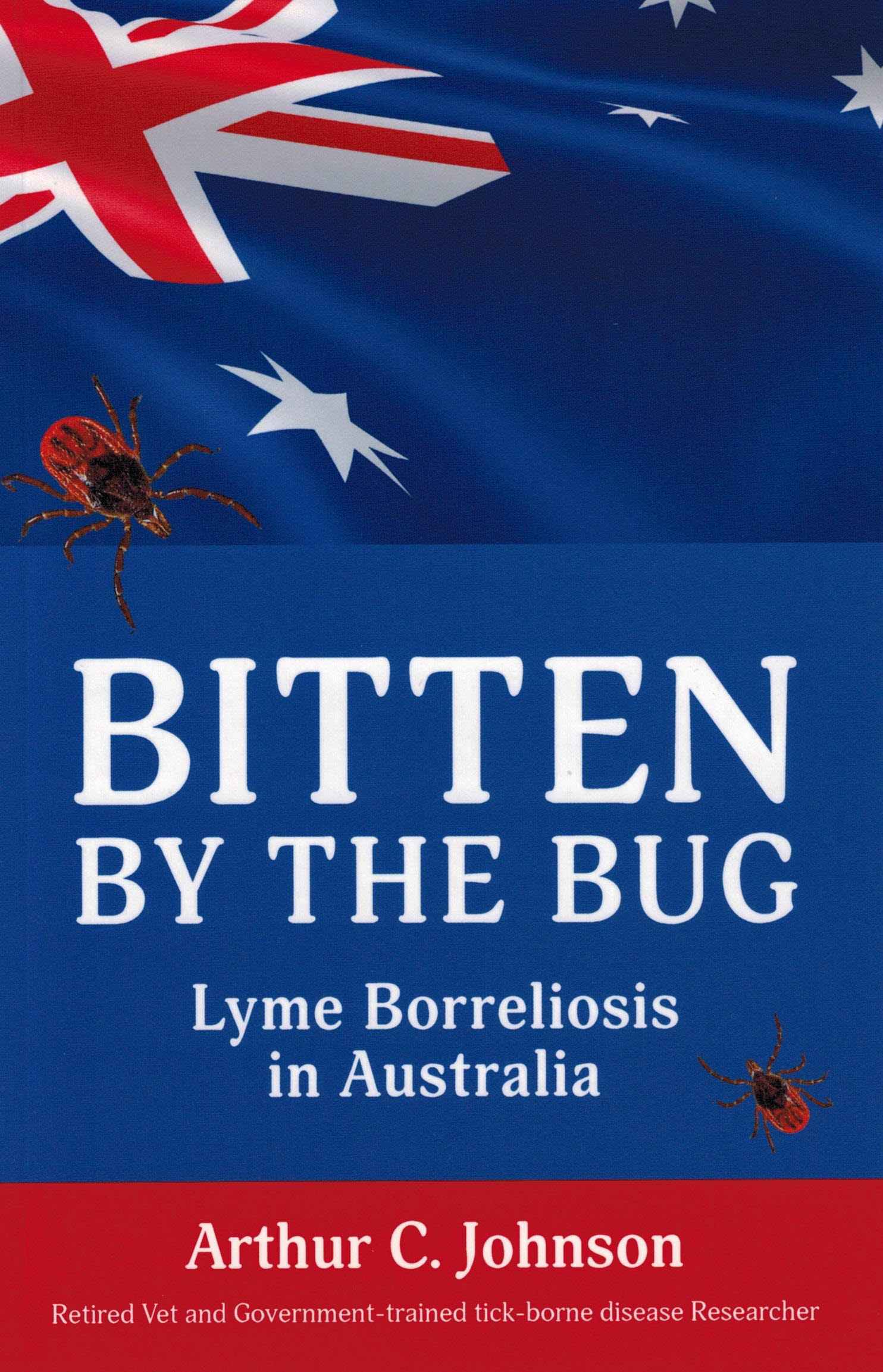 In Australia A Lyme Disease suffer could be diagnosed with Attention deficit disorder (ADD), Bell's palsy, Bipolar, Brain tumour, Chronic fatigue syndrome (CFS), Chronic pain disorder, Colitis, Crohn's disease, Depression, Diabetes, Alzheimer's disease, Eczema, Encephalitis, Fatigue, Fever, Fibromyalgia, Fifth's disease, Flea bite, Flu-like symptoms, Gastroesophageal Reflux disease, Headache, Hives, Hyperthyroidism, Hypothyroidism, Infectious arthritis, Insect bite, Interstitial cysts, Irritable bowel syndrome, Juvenile arthritis, Lupus, Ménière's syndrome, Meningitis, Migraine headache, Multiple Sclerosis (MS), Osteoarthritis, Parkinson's disease, Peripheral neuropathy, Poison ivy, Prostatitis, Psoriatic arthritis, Psychiatric disorders, Raynaud's syndrome, Reactive arthritis, Relapsing fever, Rheumatoid arthritis, Scleroderma, Sjögren's syndrome, Sleep disorders, Sunburn, Stiff neck, Thyroid disease, Thyroid disorders, Vitamin B12 deficiency. These are just a few of the diagnosis that Borreliosis or The Australian Lyme Like Illness can present as.
This is why Australian research into Lyme Disease and Lyme Like Illness needs funds to determine the causative agents and promulgate proper diagnosis.
The research must identify the causative agents of Lyme Disease in Australia. Lyme Disease Association with Ticks and other vectors must be resolved.