3rd International Tick Borne Diseases Conference 2015
Mar 7, 2015


Heading to Germany for 3 months of intensive treatment.
See the full story Sarah Knight
Feb 21, 2015



Abstracts must be submitted by Friday 13 February, 2015 in a form consistent with Abstract Guidelines.
Feb 13, 2015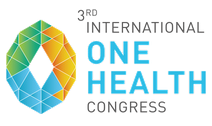 15-18 March 2015, 3rd International One Health Congress: Recognition at the source. Amsterdam, The Netherlands. 
Jan 20, 2015


27-29 May 2015, Parkinson's Australia Conference, Adelaide Convention Centre, SA
Jan 19, 2015



ILADS Annual Lyme Disease Conference Friday - Saturday October 16 - 18 2015 Marriott Resort Harbor Beach FLORIDA

29/1-15 at 06.53
The Doctors Forum is under revision. Please send submissions to: webmaster@karlmcmanusfoundation.org.au  
... read more

Confused by all the symptoms then take the
Dr Horowitz Questionnaire on line NOW
for instant analysis of your symptoms.
LIVING WITH LYME
Tick Bite Prevention
may not be the solution if the
causative agents
of the
Lyme like Illness in Australia
is not properly identified.
While there may be an association of diseases that present like a Lyme Illness making diagnosis particularly difficult and treatment challenging.
Advocacy
Research is needed to identify the causative agents and present undisputable facts to the myriad of interested parties. While public awareness grows the various levels of Government and members of the medical profession are slow to consider the possibility of Lyme Disease in Australia. The Medical Association of Australia recognises experts have failed to resolve the suggestion of endemic Lyme Disease in Australia.
None the less the few Doctors that can recognise and treat Lyme Like Illness are grossly under resourced and in heavy demand.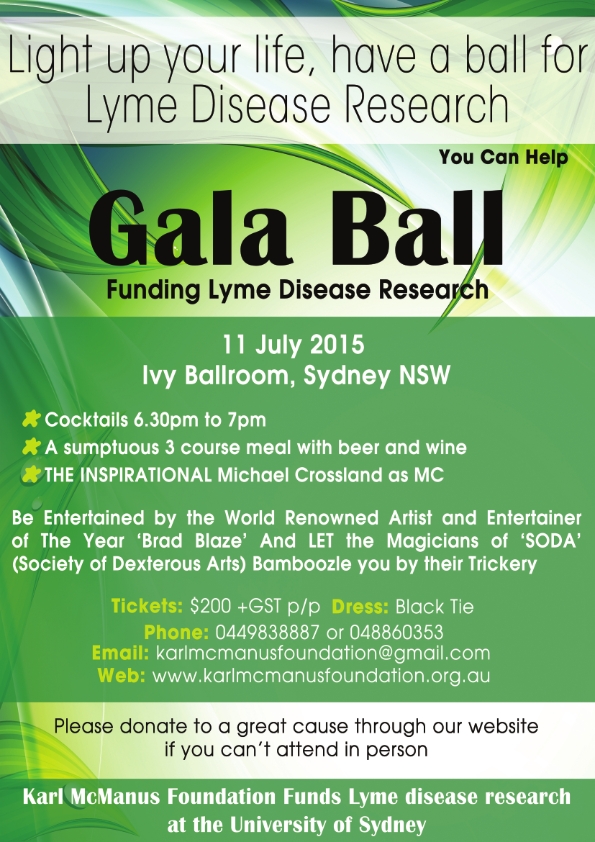 In Australia A Lyme Disease suffer could be diagnosed with Attention deficit disorder, Bell's palsy, Bipolar, Brain tumour, Chronic fatigue syndrome, Chronic pain disorder, Colitis, Crohn's disease, Depression, Diabetes, Alzheimer's disease, Eczema, Encephalitis, Fatigue, Fever, Fibromyalgia, Fifth's disease, Flea bite, Flu-like symptoms, Gastroesophageal Reflux disease, Headache, Hives, Hyperthyroidism, Hypothyroidism, Infectious arthritis, Insect bite, Interstitial cysts, Irritable bowel syndrome, Juvenile arthritis, Lupus, Ménière's syndrome, Meningitis, Migraine headache, Multiple sclerosis, Osteoarthritis, Parkinson's disease, Peripheral neuropathy, Poison ivy, Prostatitis, Psoriatic arthritis, Psychiatric disorders, Raynaud's syndrome, Reactive arthritis, Relapsing fever, Rheumatoid arthritis, Scleroderma, Sjögren's syndrome, Sleep disorders, Sunburn, Stiff neck, Thyroid disease, Thyroid disorders, Vitamin B12 deficiency. These are just a few of the diagnosis that Borreliosis or The Australian Lyme Like Illness can present as.
This is why Australian research into the Lyme Like Illness needs funds to determine the causative agents and promulgate proper diagnosis.